IN-DEPTH: Texas Physician Continues to Face Repercussions for Not Complying With Discredited Mask Mandates
A Texas physician continues to face repercussions for not complying with the now widely discredited mask mandate issued during the pandemic.
The Texas Medical Board (TMI) charged Dr. Eric Hensen with "unprofessional or dishonorable conduct that is likely to deceive or defraud the public" based on a patient complaint that he wasn't wearing a mask while treating a patient in 2020.
"Being an experienced ear nose and throat, head and neck surgeon with extensive knowledge and training in the upper airway, I was well aware of the limitations of wearing a facial covering of any kind and aware of the dangers of wearing these face coverings," Henson told The Epoch Times. "I have relied on my experience in my field along with roughly 100 years of random controlled trials proving that masks or any sort of facial covering are ineffective and are dangerous."
In a meeting with the TMB, Hensen said he presented multiple studies disputing the efficacy of the mask mandate, but that information "was completely ignored."
Among those studies was one (pdf) conducted by the International Journal of Environmental Research and Public Health, which found mask wearers experienced an increase in blood carbon dioxide levels and a drop in blood oxygen saturation levels, leading to increases in heart and respiratory rates.
The study went on to address multiple physiological, neurological, psychological, psychiatric, dermatological, dental, and sociological issues masks the study said masks have caused.
"I've found no evidence that masks work, only that they cause harm, and I swore an oath to do no harm," Hensen said.
Henson was later brought before the TMB to further explain his position.
"Unfortunately, the individuals involved in this were not interested in the science or the care of the patients, but rather that they had a 'rule' that the governor had issued a mandate, and I did not comply," Hensen said. "The subsequent rule and mandate had expired after October 2020; however, the two times that I was reported was during the time that it was in place. Ironically in July 2021, the governor rescinded that only the mandate but also the penalties associated with the mask mandate."
Still, the TMB found Hensen in violation of the executive order and required him to pay a $500 fine, complete eight hours of continuing medical education classes, and take a jurisprudence exam.
"They also placed on my Texas medical profile a statement that I was an unprofessional doctor who has deceived his patients," Hensen said. "Being labeled as an unprofessional doctor has seriously compromised my ability to get referrals as individuals who read this are less likely to come to this office."
Hensen contends that he was forced to sign the remedial agreement in October 2021 with the TMB under duress.
If he had tried to fight the charge, Hensen said it would have cost him "tens of thousands of dollars," which would have amounted to naught had he been found guilty.
In addition, he was threatened with being reported to the U.S. Department of Health & Human Service's National Practitioner Data Bank (NPDB), which Hensen called "a very serious consequence for physicians."
Insurance companies monitor the NPDP for infractions, which results in the loss of contracts with insurers, Hensen said.
Because of his schedule, Hensen said it was impossible to complete all that was required to remedy a penalty for not complying with a scientifically unsound mandate that has since been lifted.
He was called again before TMB in March 2023 to explain why he hadn't completed the remedial plan, where he reiterated his stance and the fact that the governor had rescinded the order and its penalties.
The TMB then responded by suspending his license and reporting him to the NPDB.
'An Enormous Burden'
Hensen later went on The Glenn Beck Program to tell his story.
At the end of the podcast, Beck asked listeners to call the TMB to advocate for Hensen.
His license was later reinstated three days after it was suspended.
According to his attorney Paul Davis, it's likely it was reinstated because of pressure from the public.
"Given the timing, that's how it seems," Davis said.
Though his license was lifted, the effects of the report to the NPDP continue to be felt, he said.
"It's placed an enormous burden on not only the practice but also my ability to make a living," Hensen said. "All of this because of a ridiculous order in 2020 that has led to this moment."
'No Jurisdiction Can Impose Any Type of Penalty or Fine'
Hensen's legal team—Davis and legal investigator Amy Coello— are questioning the TMB's authority to carry out these penalties.
Coello points to a statement made by Abbot during a 2020 press conference in which he said, "We strongly recommend that everyone wear a mask. However, it's not a mandate. And we make clear that no jurisdiction can impose any type of penalty or fine."
Failure to comply is "punishable by a fine not to exceed $1,000, confinement in jail for a term not to exceed 180 days, or both fine and confinement."
According to Hensen's legal team, the TMB has arbitrarily imposed penalties based on a loose interpretation of Abbott's executive orders.
"A legal analysis has concluded that the Texas State Medical Board does not have the power to adopt rules and impose penalties that supersede penalties imposed by the governor," Coello said. "The governor's executive orders, which carry the force of law, limit the authority of local and state agencies, including the Texas State Medical Board."
No Authority
Medical boards throughout the country began issuing violations and license suspensions over treatments for COVID, such as ivermectin and hydroxychloroquine, as well as infractions for failure to comply with COVID policies.
Currently, Dr. Meryl Nass has had her fifth hearing with the Maine Medical Board over her license, which was suspended in 2021 for what it alleged to be "unprofessional" and "disruptive" behavior related to her criticism of COVID policies and treatment.
In a previous article, Nass argued that state medical boards had taken the law into their own hands.
Laws, she said, are made in the legislature; however, nonprofit medical organizations threatened physicians with license suspensions if they spread what they deemed was misinformation about COVID.
Naas pointed to the Federation of State Medical Boards (FSMB), a nonprofit that Nass said has no regulatory authority, though state medical boards pay dues and depend upon it for policies and training.
In July 2021, FSMB issued this statement warning that physicians "who generate and spread COVID-19 vaccine misinformation or disinformation are risking disciplinary action by state medical boards, including the suspension or revocation of their medical license."
Medical boards such as the American Medical Association (AMA) and the American Pharmacists Association followed suit.
"All of these organizations have presidents who earn about a million dollars, so they are what I call bloated nonprofits," Nass said. "None of them had the authority to threaten doctors' licenses or their specialty certifications."
After the nonprofit organizations applied pressure, 15 of the 70 U.S. state medical boards began investigating their local doctors, Nass said.
In 2021, Tennessee state Rep. John Ragan intervened in the Tennessee Board of Medical Examiners' (TBME) rush to adopt FSMB's policy to pursue those physicians who didn't accept the COVID narrative.
Ragan, a Republican, told The Epoch Times that the adopted policy moved out of "the guardrails of the law" and gives the board arbitrary judgment on what misinformation is.
"I explained that if they are going to have a policy on this sometime in the future, they need to define what misinformation and disinformation are because otherwise, what you have is the Inquisition," Ragan said. "It then becomes a situation of, 'Heresy is what I say it is, and I'll know it when I see it kind of thing.'"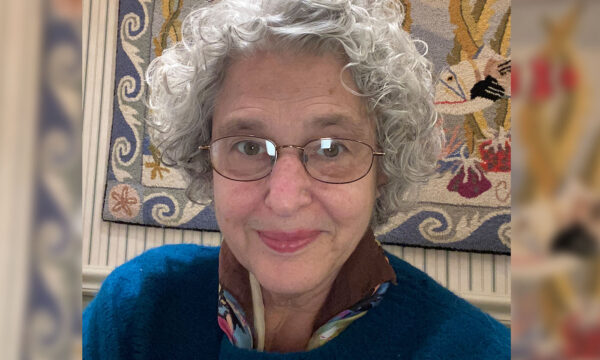 'Fishing Expeditions'
Texas state Sen. Bob Hall, a Republican, had introduced a bill to set up guardrails around the TMB, but it failed to pass in the House.
The bill's intent was to keep the TMB focused on real issues, he told The Epoch Times, and to stop taking heresy complaints from social media and secondary sources.
"They should be looking firsthand knowledge cases instead of letting doctors use the Texas Medical Board as a weapon, which they've been known to do; that is, turning in other doctors for things to help slim down competition," Hall said.
In one example, Hall said a patient could get treated for COVID by a doctor who prescribes budesonide and hydroxychloroquine, and then she gets better and discusses the treatment with a neighbor. That neighbor then goes to his own doctor, who tells the patient to go home and take Tylenol until he needs to go to the hospital. He complains to the doctor and discusses his neighbor's treatment with her doctor. That second doctor then calls the TMB to report the first doctor's unorthodox treatments.
"That complaint then becomes a full investigation," Hall said.
There's also a case in which a person is talking with another person who says he didn't have to wear a mask to his doctor's visit. Then that other person reports the doctor to the TMB for not complying, even if the person never had an appointment with the doctor himself, Hall said.
According to Hall, the TMB has taken upon itself the authority to go on "fishing expeditions" with the interest of keeping its numbers up on how many investigations and actions it takes.
"Even Gov. Abbott himself said no one should be punished for not wearing a mask, but the board ignored that completely," Hall said. "They were looking for pelts on their belt, and so they had one there. The doctor didn't wear a mask, and they wanted to nail him."
'Tyrannical Nonelected Officials'
Hensen said he's concluded that the TMB has no interest in the protection of the patient.
"I presented the board at our initial meeting roughly 45-plus years of science, and it was completely ignored," Hensen said. "It is my situation that shows how tyrannical nonelected officials can be and how important it is to have oversight of these individuals."
For Hensen, his situation shows why the Founding Fathers warned of people and groups having unchecked authority over citizens.
"What has happened over the last three years not only to me, but also to other physicians, is unacceptable and should never occur again," Hensen said.
The Epoch Times contacted the TMB for comment.
Source: https://www.theepochtimes.com/in-depth-texas-physician-continues-to-face-repercussions-for-not-complying-with-now-discredited-mask-mandates_5294694.html